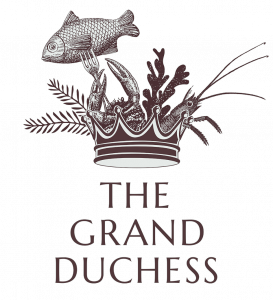 Where you can have your hake and eat it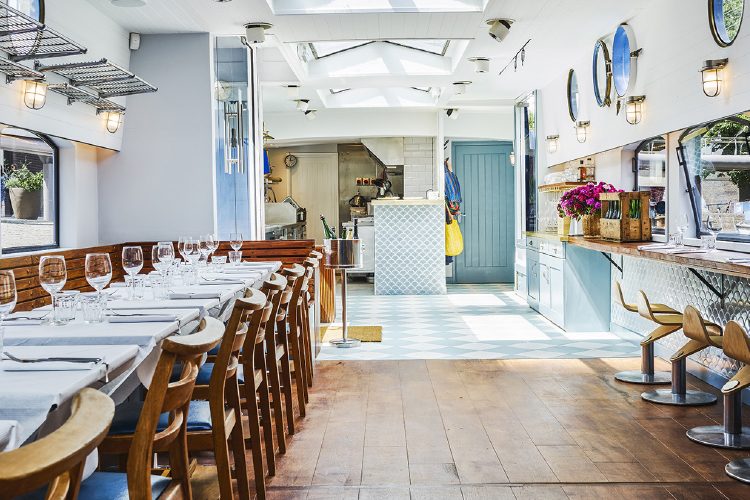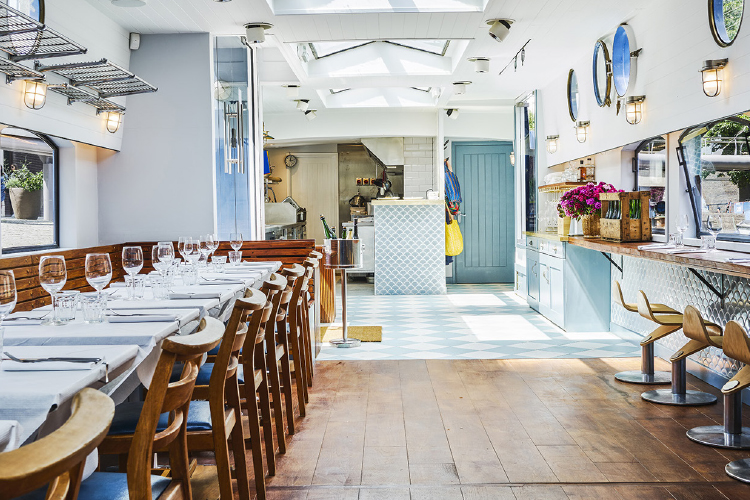 The Grand Duchess is a splendid restaurant barge moored safely on the Grand Union Canal at Paddington Central. Open six days a week for Lunch & Dinner, the focus is on supreme British fish delivered daily with a wine list that focuses on sparkling wine.
This is the second offering from the London Shell Co. team and moored adjacent to their cruising restaurant boat, The Prince Regent. Harry, Leah & Stuart serve delicious food & wine in settings that provide a departure from the hustle and bustle of London life.
From Friday 6th November, we will be opening the doors to our shop which will be open Wednesday - Saturday, 12pm-6pm. We will have a wet fish counter with fresh fish available to buy alongside wines and takeaway Fish & Chips.

At London Shell Co. we pride ourselves with having some of the freshest fish available in London. Our seafood comes direct from source and we use independent day boat fishermen. Over 90% of our fish comes daily from Cornwall and we have quickly developed strong relationships with our suppliers.
The Grand Duchess offers a full a la carte seafood focused menu with a cheeky nod to British classics.
From Tuesday - Friday we also offer a select main course with a glass of wine for just £15 between 12pm and 7pm.
We spend as much time on our drink offering as we do our food. The list on the Grand Duchess specialises in sparkling wine and all of our drinks have been selected to work with the menu. We celebrate wine producers with low productions that make wine in an ecologically conscious way.
CHRISTMAS
Christmas may be a little different this year but we are really looking forward to celebrating with you.
Available from 1st - 23rd December, our Christmas menu is priced at £50 per person and is available to preorder for parties of two or more.
We will also have our standard a la carte menu available featuring some festive dishes should you prefer.
We take reservations online or via the phone. Please use the link below to see availability. For large parties of five or more we require you to email us at bookings@the-grand-duchess.com
The Captains Table currently seats a maximum of 6 people and can be booked here. We require a deposit of £10 per person which is redeemed from the final bill.
Call us on 07553 033 636 if you have any questions. Please do try and call outside of service times.
At the bow of the Grand Duchess we have a secluded banqueting table for parties of up to eight guests. Currently the maximum number of guests we can take is six. The table is yours for the entirety of the lunch or dinner service and is built bon vivants.
We offer the choice of a la carte dining or the Chef's Menu. The Chef's Menu is a family-style sharing menu allowing guests to sit back and truly relax.
This space is ideal for family events such as birthdays, corporate meals or smaller intimate Christmas outings.
During the month of December, we will offer our Christmas Menu in place of the Chef's Menu as listed above.
Please see our booking terms and conditions here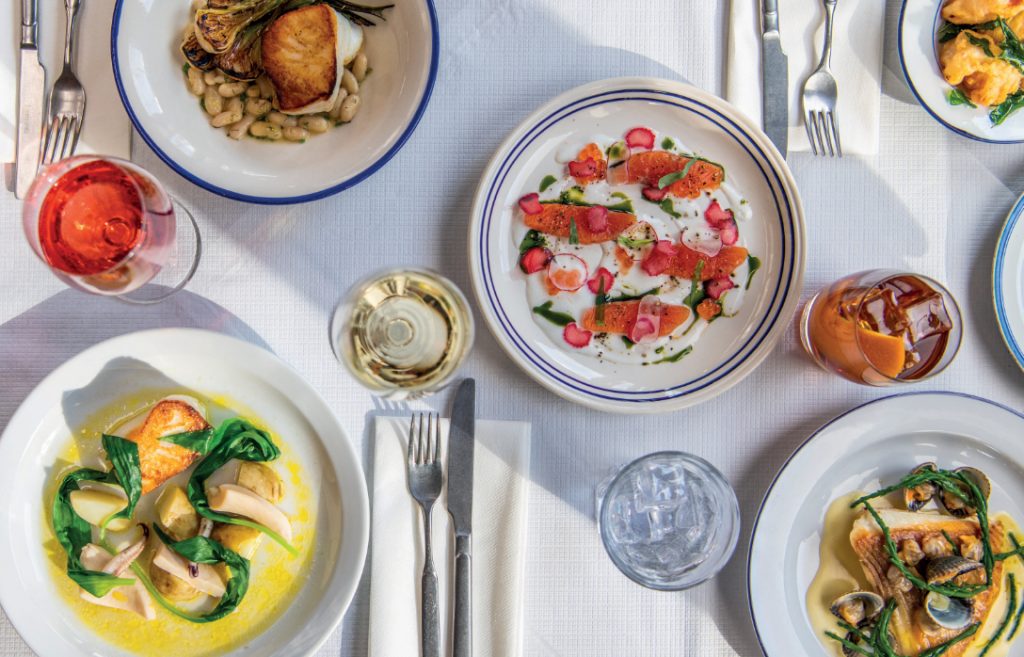 London Shell Co. opened it's first site aboard The Prince Regent, a beautifully restored cruising wide beam barge in Paddington. Every evening you see the Prince Regent leave at 7pm from the windows of the Grand Duchess and wave her passengers off.
For more information click here
Vouchers may be used for Lunch or Dinner at The Grand Duchess or The Prince Regent. The minimum purchase amount is one ticket at £50, as this covers the cost of the cruise for one individual, there is also an option to add an amount for drinks.
If you wish to add drinks to an existing booking at London Shell Co. please call us and you can pay over the phone.
Please read the terms and conditions before purchasing.
Currently vouchers for London Shell Co. can be purchased through
The Prince Regent website and are valid on either boat.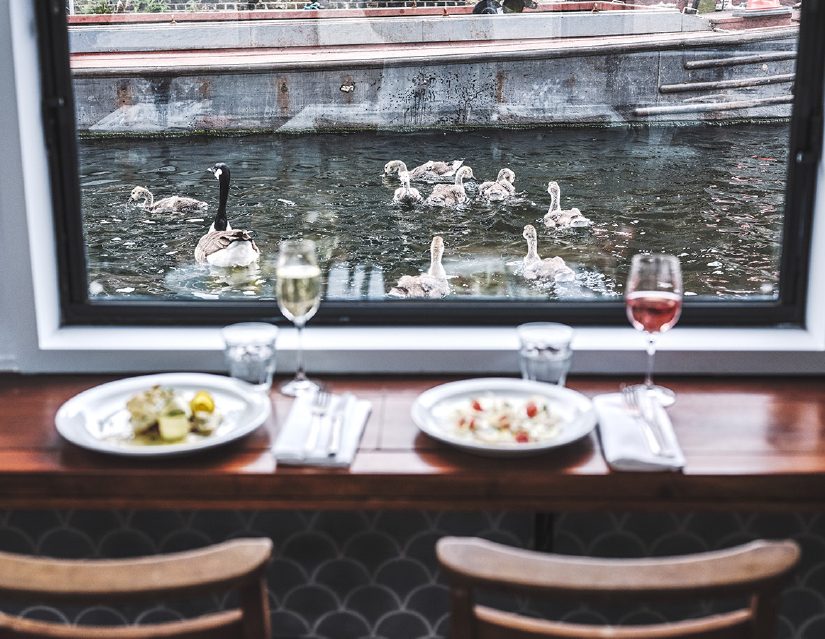 We are currently on the look out for kitchen and front of house members at every level. We value our staff and have a very low level of turnover.
If you like fish, wine and boats drop us an email here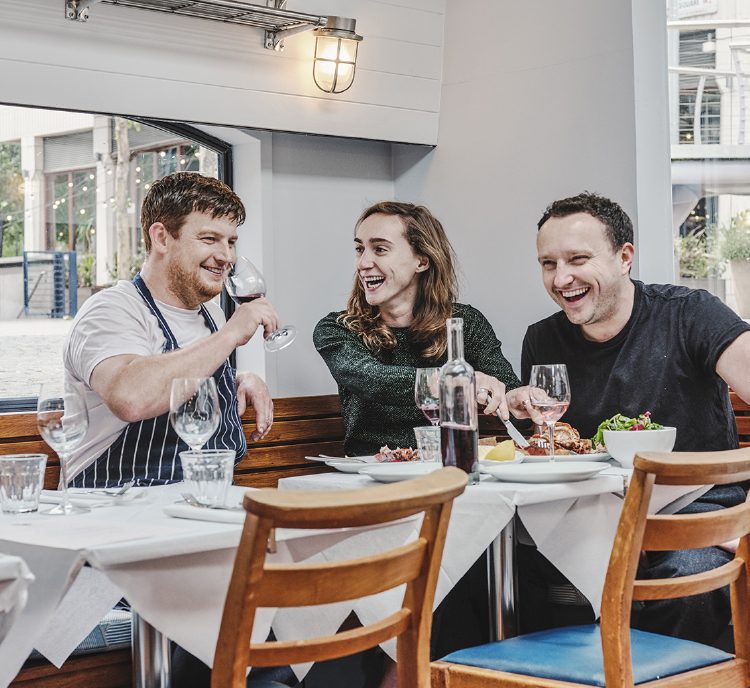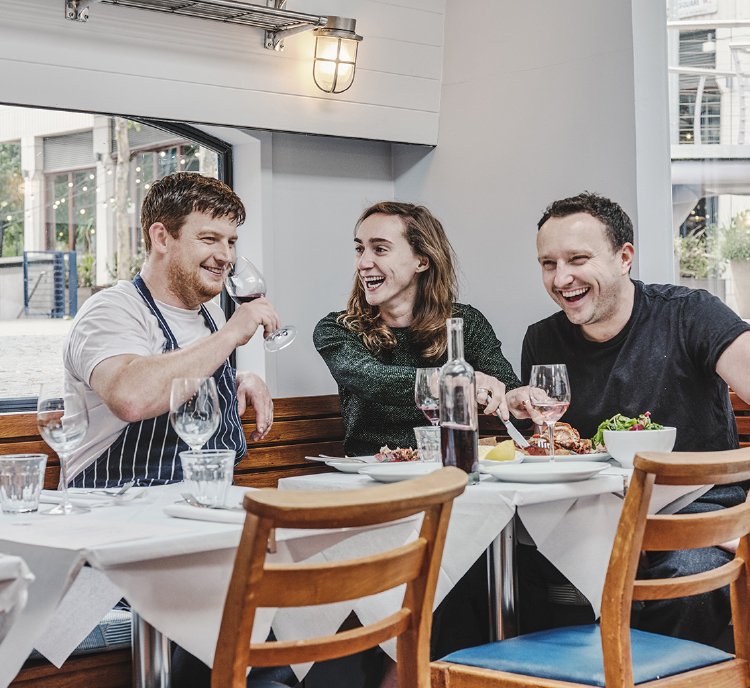 London Shell Co.
The Grand Duchess
Sheldon Square
Paddington Central
W2 6PY